Ultimate Guide To Find Women's Clothing Manufacturer in Vietnam
Are you looking for a women's clothing manufacturer for your business? Are you considering importing merchandise from Vietnam? Whether you are an established or a new clothing brand, this article will help you choose the best women's clothing manufacturer in Vietnam.
Criteria to find women's clothing manufacturer in Vietnam
The dynamism of the Vietnamese textile sector means that you will find suppliers in all the niches of this field. This industry is deep and offers more and more innovative fabrics and components. Here are some tips to guide you to find the best one.
The expertise of your clothing manufacturer
The most important thing when choosing a women's clothing manufacturer in Vietnam is their ability and experience in making the product you intend to buy. Browse the internet for a few minutes and you'll find lots of vendors, often registered as manufacturers, with a very heterogeneous range of products. This is not necessarily a warning sign.
With such a diverse choice range, you should seek reputable, professional suppliers that only focus on a specific product category. The biggest indicator of a manufacturer's reliability is their experience in the industry & specialization in women's clothing. This is because these suppliers can often deal with technical requirements, prevent typical issues from arising, and resolve problems efficiently.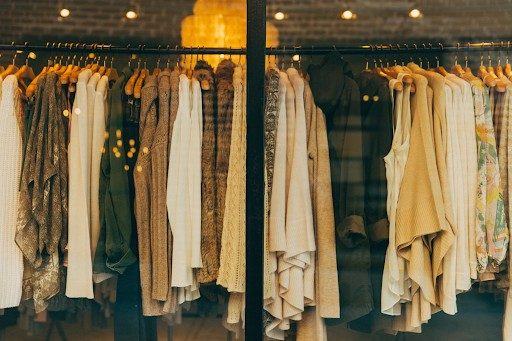 The technical capability
When you are searching for a women's clothing manufacturer, you need to seek potential suppliers with all the needed equipment, material, and talent to meet your technical requirements.
For example, if you are considering importing Global Organic Textile Standard (GOTS) certified organic women's cotton t-shirts, you should specifically look for suppliers who can offer this type of material. Similarly, this also applies to printing techniques and other technical requirements. If you intend to import directly to garment (DTG) printed t-shirts, for example, it is essential to only select suppliers who already offer DTG printing.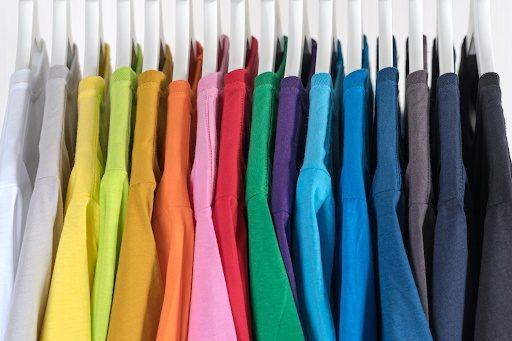 Beyond that, the manufacturer's technical capability can greatly affect your womenswear's quality. Especially in such a low-cost manufacturing industry like Vietnam, you need to inspect the manufacturer's quality manufacturing system (QMS).
Regarding the QMS compliance of Vietnamese suppliers, there are only 5-10% of manufacturers who apply a proper QMS. The most common QMS among Vietnamese manufacturers is ISO 9001. A good supplier will be able to show ISO certificates and previous inspection reports.
What matters is not the type of QMS (unless a specific protocol is required by law for a given product), but that the women's clothing manufacturers give you a detailed explanation of how they handle their QMS and corroborate these claims with evidence. This shows reliability in their business.
The product compliance with market regulations
In general, reliable women's clothing manufacturers would export more to developed markets like the United States, Canada, Europe, and South Korea. These manufacturers
tend to maintain fairly high-quality standards. They also ensure that defect rates are kept as low as possible and comply with applicable safety standards in target markets.
Besides that, you still need to ensure that the items you import from the women's clothing manufacturer comply with one or more product standards (CE, WRAP…) as well as other safety standards and regulations such as:
Regulations on chemicals and substances (REACH)
Product packaging regulations (ISO 9001:2015)
Regulations on children's products (EN 71)
Textile regulations (OEKO-TEX Standard 100)
Labeling regulations
Given that less than 5% of Vietnamese suppliers can demonstrate their compliance with these product standards, determining previous compliance from your supplier is a paramount criterion. Although a supplier may still be able to manufacture compliant items even though they never have, you probably will face a higher risk of error.
Business Social Compliance Initiative (BSCI) and sedex audit reports
In addition, the clothing manufacturers who can provide BSCI and Sedex certification are the ones you should put on your list of priority suppliers. BSCI and Sedex are organizations that regularly perform social compliance audits in factories around the world. For example, BSCI generates reports on the following topics:
Freedom of Association and Collective Bargaining
Fair remuneration
Health and security at work
Additional protection for young workers
No forced labor
Corporate ethical behavior
Working hours are dense
No child labor
There is no precarious job
Environmental protection
Clothing factories that have been audited by BSCI or Sedex tend to be better managed than factories that do not have such audit reports. Therefore, audit reports from BSCI and Sedex are one of the main selection criteria used when selecting textile factories in Vietnam and any other Asian country.
Sustainable manufacturing
Along with social responsibility, sustainable production is a key factor when choosing a women's clothing manufacturer in Vietnam. Although sustainability has become familiar with consumers in developed markets, this option of manufacturing is often available at only some established & experienced Vietnamese suppliers.
Thus, when searching for a womenswear supplier in Vietnam, you should consider their control over the technology application, the origin of chemicals and dyes at the processing unit. Your chosen supplier should ensure the use of organic materials is friendly to the environment and users. Similarly, the complete dyeing processing unit should fully meet your market's standards for industrial wastewater treatment.
Where to find a quality women's clothing manufacturer in Vietnam
Fashion exhibitions
Attending different trade shows in Vietnam or other countries around the world is a task that a large number of professional clothing buyers must do. It is easy to find Vietnamese garment factories at these exhibitions.
Some famous exhibitions of Vietnamese & worldwide garment industry include:
Vietnam International Textile & Garment Industry
Vietnam Saigon Textile & Garment Industry Fair.
New York Fabric Show
Munich Fabric Start
International Apparel and Textile Fair
The products on display are textile machinery, clothing machinery, fibers, fabrics, and other clothing accessories. You can find women's clothing manufacturers and inspect their braiding machines, winding machines, thread cutting machines, and other model textile & garment machines.
To attend the exhibitions, you can contact some of your target Vietnamese clothing manufacturers before visiting a trade show. Try to arrange a meeting with them in advance, in which case the clothing manufacturer will give you more time to discuss with you.
B2B online marketplace
In addition to attending fashion exhibitions, you can also find women's clothing manufacturers on online platforms. You can research these B2B websites and contact some manufacturers for details.
For instance, if you want to directly search your womenswear suppliers, you can go to Alibaba or Global sources and filter your supplier searches by "Vietnam". You will find various options like below:
Sourcing companies
If you do not have enough experience in managing garment supply management, you can cooperate with sourcing companies or purchasing offices in Vietnam to help you find professional garment manufacturers.
Usually, sourcing companies or central purchasing organizations are very professional in identifying qualified manufacturers. You can contact these sourcing partners like Seditex, AGS Global, Cosmo Sourcing, Cut and Sew Vietnam, etc.
Business Directories
Another common way to find women's clothing manufacturers is using directories. With this approach, you should stick to well-known and experienced directories because these directories usually have a lot of options for you.
Below are the common directories in some developed markets. This includes:
For the US market: CFDA Production Directory, OTEXA Made in the USA Sourcing & Products Directory, Real Yellow Pages, Yellowbook, Superpages
For the UK market: Make it British Clothing Manufacturer Directory, UKFT Let's Make It Here, UK Business Directory
For the China market: Global Source, Alibaba China, Made in China
For Vietnam market: Vietnam AZ, Yes Asia (Vietnam Manufacturers), Vietnam Yellow Pages, Vietnam Export, Global Sources Vietnam, Alibaba Vietnam Pavilion