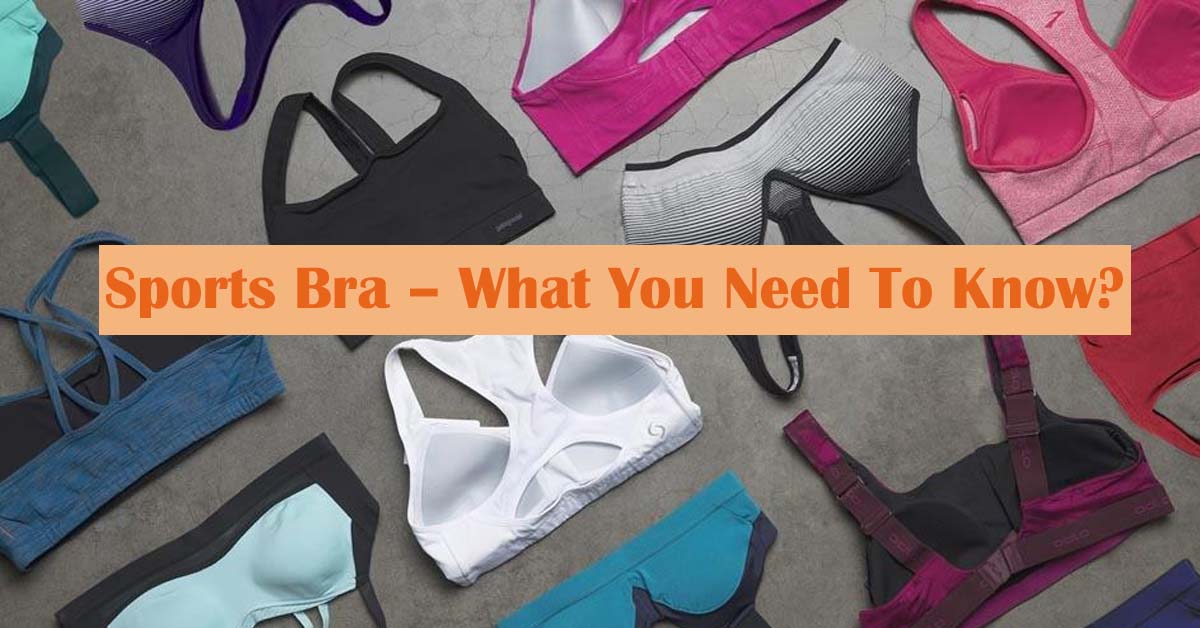 Sports Bra – What You Need To Know
[toc]
Find the proper Level of Bra
To find the proper level of bra support, first consider the type of activity you'll be doing. Sports bras are designed to provide three levels of support—low, medium and high—depending on the impact level of the sport. The higher the impact (more bouncing, jumping or intense movement), the more support you'll likely need. Many brands categorize their sports bras by impact level, making it easier to sort out.
Support
Activity
Typical Features
LOW SUPPORT
Low-impact activities:walkingyogastrength trainingIdeal for A/B cups
Ideal for A/B cups Narrower straps and bands, lighter weightPullover style sold in S-L sizes without band adjustmentOften compression bras that hold your breasts to the chest wall
MEDIUM SUPPORT
Medium-impact activities:moderate hikingskiingroad cycling
Restricts breast movement more than low-support brasWider bands and strapsFound as pullover in S-L sizes or hook closures in cup/band sizingCan be compression (holding breasts to chest wall) or encapsulation styles with separate cups (defining breast shape)
HIGH SUPPORT
High-impact activities:runningmountain bikinghigh-intensity workoutsIdeal for D cup or larger
for most activities
Widest bands and adjustable shoulder strapsMost likely encapsulation and compression styles with separate cups for highest supportCup/band sizingHook-loop closures
Find Your Sports Bra Size
1. Measure your rib cage
2. Figure out your band size
| | |
| --- | --- |
| Rib Cage Measurement | Band Size |
| 25″ – 27″ | 30 |
| 27″ – 29″ | 32 |
| 29″ – 31″ | 34 |
| 31″ – 33″ | 36 |
| 33″ – 35″ | 38 |
| 35″ – 37″ | 40 |
| 37″ – 39″ | 42 |
| 39″ – 41″ | 44 |
3. Figure out your cup size.
This is a two-step process:
First, measure around the fullest part of your bust. Keep the tape straight across your back. Round up to the nearest whole number. This is your bust measurement.
Now, subtract your rib cage measurement (step 1) from your bust measurement (step 3). The difference in inches is your suggested cup size. If you're between sizes, round up.
| | |
| --- | --- |
| Bust Size Minus Rib Cage Size | Your Cup Size |
| 3″ | AA |
| 4″ | A |
| 5″ | B |
| 6″ | C |
| 7″ | D |
| 8″ | DD |
| 9″ | E |
| 10″ | F |
Measurement guidelines provided by Brooks.
How long is too long to wear a sports bra?
The answer is that it depends on the type of bra and whether you've been keeping on the same sweaty gear all day. But for the most part, you should be safe to wear it for extended periods of time — as long as it fits properly.
Some signs that indicate you should take it off promptly after your workout include:
● If you feel any discomfort.
● If the bands are leaving deep, red marks on your skin (and affecting circulation).
● If your straps are pinching your skin.
● If your chest feels tight and it's difficult to breathe comfortably.
Bras that are generally safe for long wear are ones that are soft and wire-free. And in case you're wondering if it's OK to wear them to bed, the same rules apply. There has yet to be any research showing that sleeping with a bra or sports bra on causes breast cancer. Keeping them on won't make your breasts perkier, either (you can't cheat gravity and age). As long as your sports bra is dry and it doesn't dig into your skin, wearing it for a long period of time shouldn't cause you harm.
Pursuing the mission of creating an active and healthy life for everyone, a comprehensive range of activewear for Yoga, fitness, workout, running, cycling and exercise… are provided by Thygesen – Activewear Manufacturer. We are focused on products which are made of high quality and functional fabrics to bring the wearer the best comfort and support for the whole active day.
With the advantage of full capacity and a skillful labor force, we are providing flexible and adaptive manufacturing service to help our customers in all stages of the manufacturing process. You will be surprised by how good it is at saving your time, money and effort.